Protect Your Organization and Costumers

Multifactor User Authentication

Application and Device Security

Secure Transaction Approval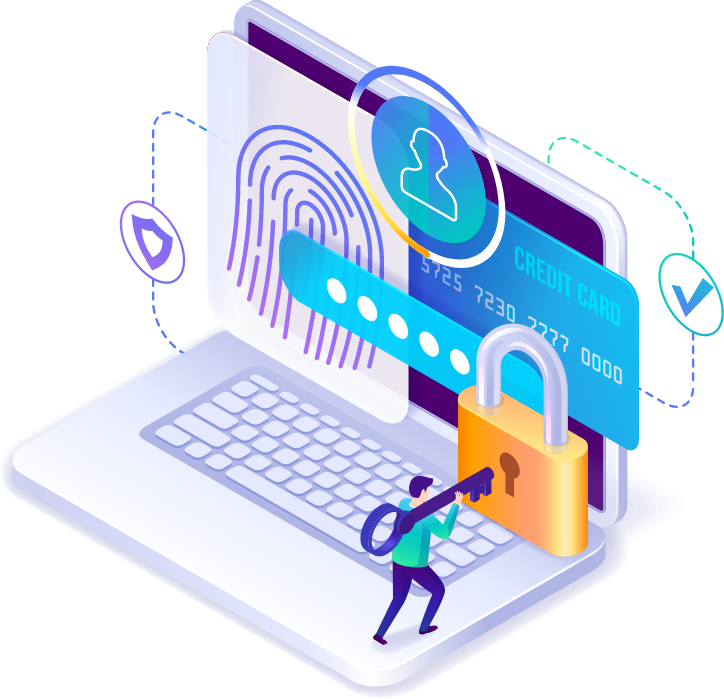 Empower your business with the safest Multi-Factor Authentication Provider:
PowerFactor
All in One: Manage all authentication processes at one place.
Secure Transaction
We provide multi-channel authentication solutions, QR code, FaceID, Finger Print via our Android and IOS SDKs.
Soft OTP
PowerFactor enables users to verify their identities via Soft OTP. Your user can login with a 6 digit PIN for a more secure and stress-free logins.
Admin Panel
You can track all user authentications, performance reports and system errors while managing multi-channel verification solutions through an effective admin panel.
Android / IOS SDK
We provide multi-channel authentication solutions, QR code, FaceID, Fingerprint via our Android and iOS SDKs.
Why PowerFactor?
Our differences are varied and extensive.
Flexible Deployment Options
Companies have different needs and preferences depending on their technological infrastructure, industry, or size. You can choose on-premise or software-as-a-service (SaaS) deployment option, whichever is the most appropriate for your needs.
Competitive and Pay-As-You-Go Pricing
Using user-based pricing might not be the best choice for your business. In addition to active user-based pricing, we also offer pay-as-you-go pricing based on the number of log-ins and transactions.
Rapid and Easy Implementation
Our software development kit (SDK) and APIs can be implemented quickly and easily with the help of well-explained documents. If you have questions or require assistance, our support team is always happy to help.
Comprehensive and User-Friendly Admin Console
Our comprehensive and user-friendly admin console makes it easy to manage features, configurations, authorizations and activations without increasing the cost of ownership.
Happy Customers
Get ultimate protection by setting up your authentication processes via PowerFactor.
Since the first day we started to use PowerFactor, we have been sure that our clients' accounts are protected against fraud and any possible attacks. PowerFactor improved our customer experience to another level.
PowerFactor is the authentication solution that we can recommend, which reduces risks with its secure infrastructure and is used in our mobile applications with its quick login experience.
Murat Alacatlı
Head of Digital Systems Application and Development

We feel safer in our digital transactions with the power of the PowerFactor authentication provider. Thank you, PowerFactor and Architecht.
Erhan Arıkan
Enterprise Architecture Vice President
Since PowerFactor provides strong customer authentication and mobile application security, we, as a bank, focus on our main business activity.
Dr. Cemal Gümüş
Head Of Information Technology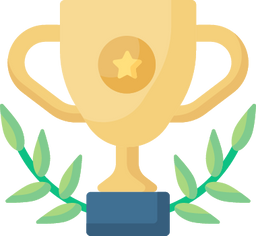 Awards
Awards crown our achievements.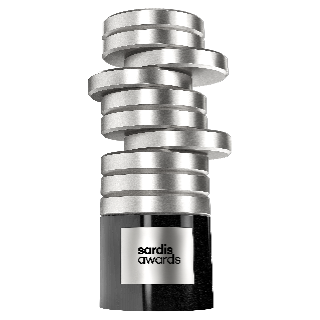 Sardis Award
PowerFactor's SaaS transformation earned the Silver Sardis Award in the best security solution category.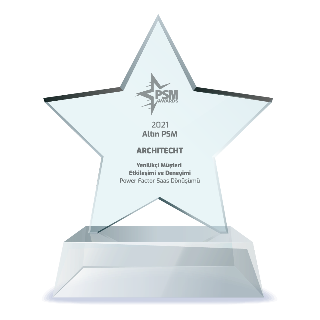 Gold PSM Award
PowerFactor was recognized for its SaaS transformation with the Gold PSM Award.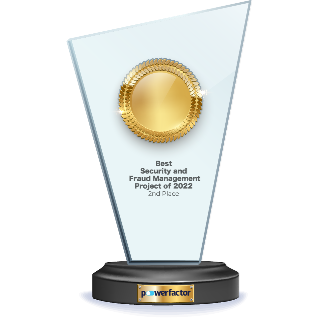 IDC Award
Powerfactor's SaaS transformation ranked second-best in the security & fraud management category.